Bathroom
Remodeling
Remodel Your Bathroom to Luxurious standards with
Watershed Builders Remodeling Experts
BATHROOM REnovations
Transform Your Bathroom
Our company in Charlotte, NC creates modern bathrooms that will be the feature of your home. From the initial consultation to the finishing touches.
Our experienced team will be with you every step of the way making the remodel simple. We take your current bathroom from dull and drab and remodel it so it's both stylish and functional. 
No matter if you're looking to update your current fixtures or start from scratch. Our team can help you not only remodel your bathroom but help you design the space so it fits all your needs.
If you're looking to reconfigure your current bathroom. Our company is Charlotte's top choice for bathroom renovations and remodeling. 
Bathrooms are some of the most important rooms in your home. As the most used room in the house, bathrooms can age fast and need remodeling before any other room in the house.
Over time countertops can get cracked and stained, and cabinets will go out of style. The layout may no longer be what you and your family need. A bathroom remodel for your Charlotte home could be the refresh that turns it into an oasis. 
Call Today For A Free Onsite Inspection & Quote!
Custom Bathroom Remodeling
Transforming your bathroom has never been easier. As a top-rated home builder in North Carolina. We have given hundreds of Charlotte homeowners the bathrooms of their dreams. Whether you want to trust us with the entire process, design and build, or you already have a plan. Our team will work alongside you to ensure no detail is overlooked. We aim to provide our customers with quality professional building service. Helping create a once-in-a-lifetime experience. 
If you're looking for a refresh, Watershed Builders has developed a design protocol that not only simplifies the process but makes it fun. Bathrooms should be not only functional but reflect your personal style. Our team can design the bathroom you've always wanted and complete the project on time and within budget.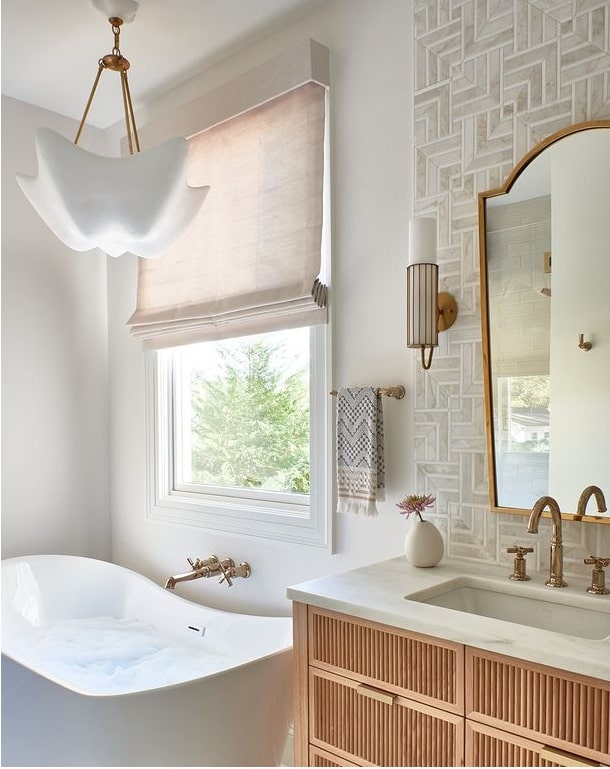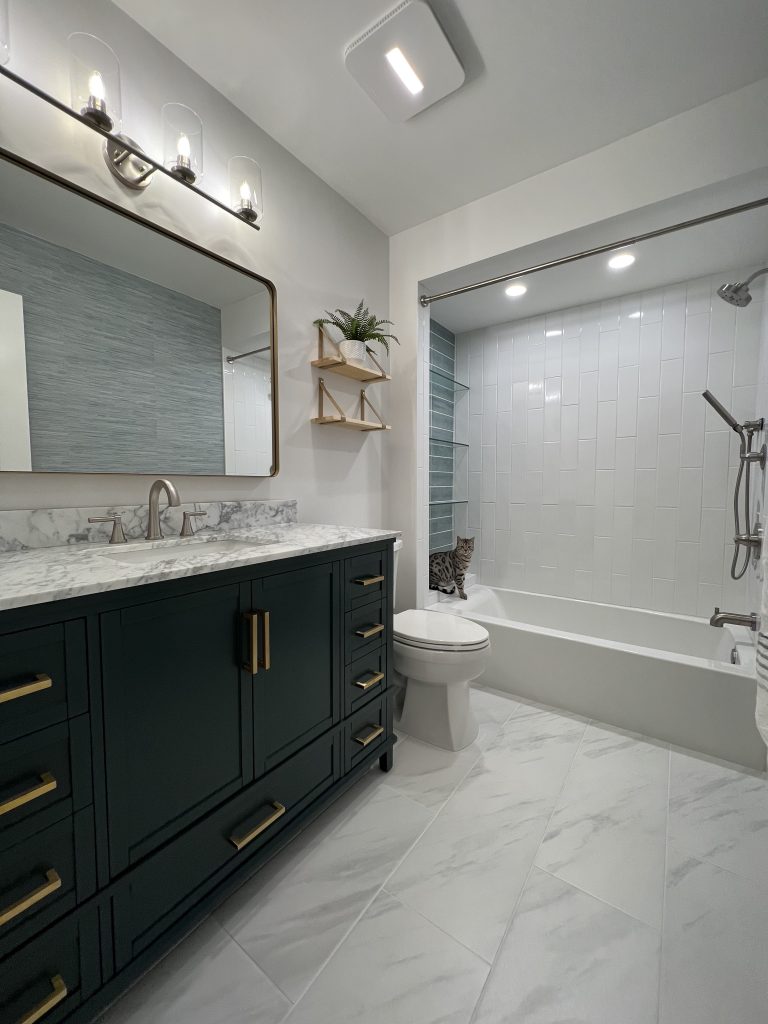 Our design process is simple and straightforward. Once you've scheduled a call. One of our team members will discuss with you your ideas as well as your timeline for your Charlotte bathroom remodeling project. From there we will go on to schedule an in-person consultation. Going over our designs as well as proposing a realistic budget for your project. We will present it in such a way that helps you visualize your new bathroom in its entirety. Once all the plans are finalized, the fun begins. Our team of professional remodelers will start bringing the designs to life. Before you know it, your new bathroom will be ready. 
Design and Remodel In Charlotte
At Watershed Builders we know that bathroom designs, have no standard, and one size does not fit all. Understanding that everyone has their own style. With unique needs for storage and functionality, we strive to give you not only what you want, but what you need.
If you're thinking about investing in a bathroom remodel. Take some time to come up with ideas and make a list of things you may want in your new bathroom. List your non-negotiables. As we work closely with you we'll offer recommendations and share our thoughts. Ultimately this project is yours to make it how you want it. Be sure to check out our gallery for inspiration for your Charlotte bathroom remodeling project.
Our design and remodeling team wants to create a modern space that you're proud of. We take your current bathroom and incorporate high-end features. Transforming your space into the spa-like experience you crave. Double vanities, stone countertops, and high-efficiency toilets. Adding built-in storage can create a bathroom you'll fall in love with every day. 
If you've always wanted to remodel your bathroom or have been thinking about it and want to consider your options, we're here to help. We'll be with you every step of the way, making your dreams become a reality.
With our unique and professional bathroom remodeling services. From the first phone call to when all the dust settles, our team will create inspiring and functional spaces that you and your family will love. 
Contact us today to schedule your bathroom remodeling consultation.
Get Quote
REQUEST A CALLBACK
Portfolio
Our featured PROJECTS
Pfefferkorn
Providence Plantation
Charlotte NC
Reed
Brookhaven
Weddington NC
Wilson
Dilworth
Charlotte NC
Germinario
Southend
Charlotte NC