KITCHEN
Remodeling
Unleash the Potential of Your Kitchen with
Watershed Builders' Remodeling Expertise
KITCHEN RENOVATIONS
Transform Your Kitchen
Transform your kitchen into a culinary masterpiece with Watershed Builders. Our expert team specializes in kitchen remodeling, creating spaces that blend functionality, style, and innovation. Whether you're dreaming of a modern, sleek kitchen or a charming, rustic haven, we have the knowledge and experience to bring your vision to life.
From conceptualization to final execution, our meticulous attention to detail ensures a seamless remodeling process. We work closely with you to understand your needs, preferences, and budget, crafting a customized plan that maximizes space, enhances storage, and incorporates the latest design trends.
With our professional design specialists and licensed contractors, your dream kitchen is just a call away. Schedule a consultation today and let Watershed Builders revolutionize your kitchen into a space that inspires culinary creativity.
Unique Kitchen Designs
Watershed Builders has been transforming kitchens for hundreds of clients. Serving Charlotte, NC, and surrounding areas, Watershed has been turning kitchens into works of art. As one of the leading, full-service kitchen and design remodeling companies, we aim to turn your dreams into reality with unique designs for each project. Through quality materials and craftsmanship, we will guide you through the entire remodeling process and complete the project on time and within budget.
Our number one goal is customer satisfaction. Dedication, hard work, communication, and a passion for excellence are what sets us apart from the competition. We use innovative designs that will complement the way you live and deliver the detail you didn't even know was possible. We are more than just a design and remodeling company. Our team works closely with our clients and listens carefully to identify their individual needs in order to bring their vision to life.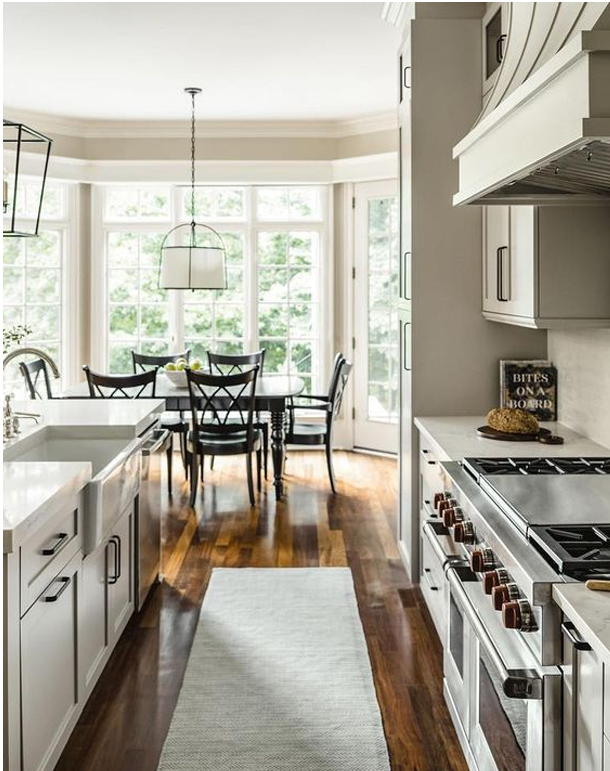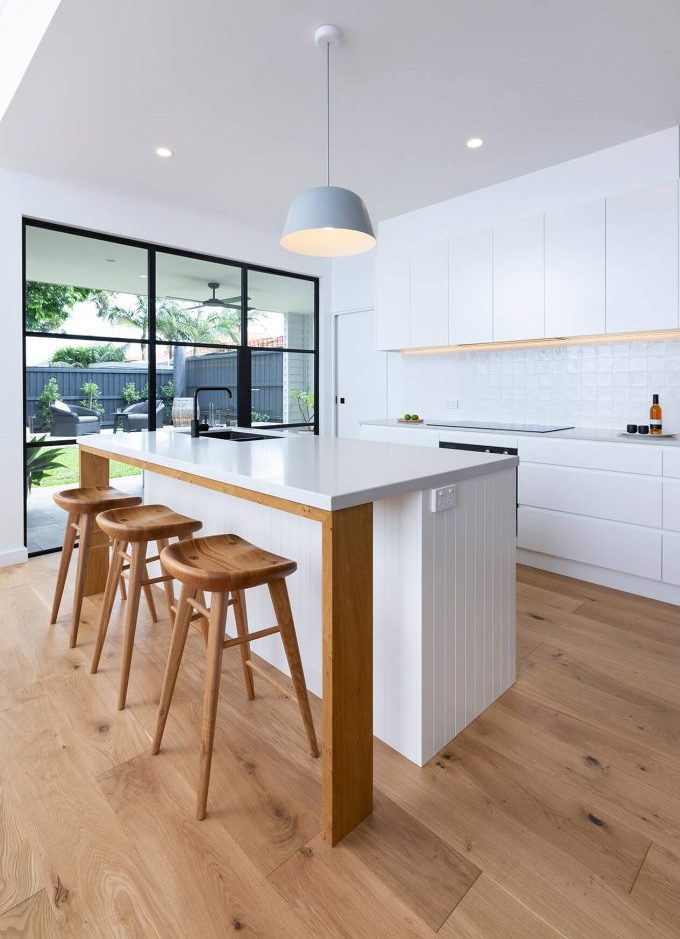 Construction and design is in our blood. As veterans in the industry and decades of experience under our belt, we oversee every step of the construction process, from start to finish. Our renovation process is customized to our clients needs, and aims to minimize disruptions to their home. Our construction knowledge guarantees no project is too complex for our team. We've earned a reputation in the Charlotte community for our integrity and transparency. Our commitment to excellence never waivers and we treat our clients like family.
Contractors You Can Trust
Our process begins with a consultation where we listen to the wants and needs for your new kitchen. We discuss your budget, share our thoughts and ask any additional, relevant questions. As a result of your consultation, our design team will come up with a plan for your kitchen. Then, you will collaborate with our interior designer to make your product selections. Lastly, you'll receive a project proposal that outlines costs, timelines and expectations for your project.
Partnering with the wrong contractor could make your kitchen remodeling project a nightmare. Fortunately, when you work with Watershed Builders you're working with a licensed contracting company that has earned a reputation for its high quality craftsmanship and quality assurance. We stand behind our projects and believe that no job is unfinished until it's done the right way. Our customer reviews will reveal our commitment to both quality and community. At Watershed we partner with only the best. Partnering with companies like Viva Electric and Walker Zanger allow us to give our clients the best products on the market.
Watershed is Charlotte, NC's hub for all things kitchen remodeling. Our team does whatever it takes to ensure your kitchen remodel is 100% the way you envisioned it. Whether your kitchen remodel involves a complete overhaul or a few cabinet updates, The builders at Watershed will handle everything. From big tear outs to the smallest details in your cabinetry, Watershed Builders is Charlotte's top choice for kitchen remodeling.
Get Quote
REQUEST A CALLBACK
Portfolio
Our featured PROJECTS
Pfefferkorn
Providence Plantation
Charlotte NC
Reed
Brookhaven
Weddington NC
Wilson
Dilworth
Charlotte NC
Germinario
Southend
Charlotte NC